Cosmetic Dentistry
---
Beauty of dentistry
A smile can improve the appearance of an individual. Sometimes misaligned, discolored, chipped, broken teeth can be an obstruction to a pleasant smile. Cosmetic dentistry or aesthetic dentistry is where people turn to get a makeover of their dental appearance. The treatments vary and can help to reshape, fill the gaps, align, lighten, and repair teeth.
Cosmetic dentistry treatments include the following:
Tooth-colored restoration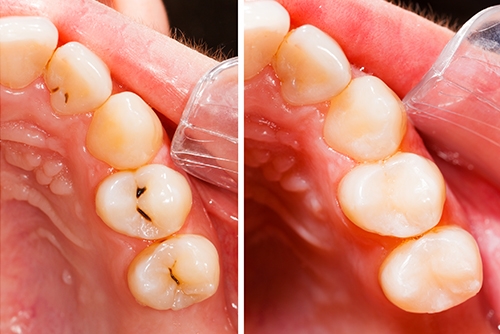 To treat cavities, chipped or broken teeth, dentists suggest tooth-colored fillings made of composite resin. Composite resin is a filling material used for aesthetic dental restorations. These modern restorations are stronger and more durable than the silver fillings which are metallic, unaesthetic and damages the tooth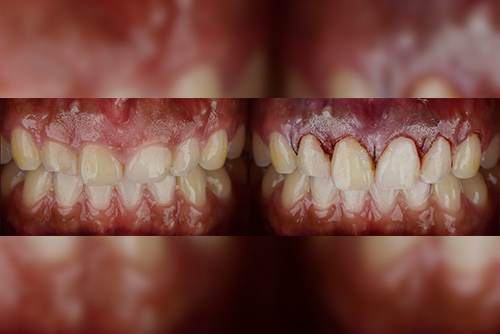 Crown lengthening
During a full smile if the amount of gums exposed is more than the teeth it will look very unaesthetic. A smile that exposes more (>4mm) of gums is called a gummy smile. Sometimes the tooth may also be very small. In such cases a crown lengthening procedure is done to expose more of the tooth, making the smile appear more pleasing.
Gingival depigmentation
Gingival depigmentation is also termed as gum bleaching, a cosmetic procedure used to lighten or remove black spots from the teeth. It occurs due to the accumulation of melanin in the gingival tissue and creates black patches or spots on the gums. Even though gingival depigmentation gives a good result, in the long run, a re-pigmentation will be a common issue associated with this procedure.
Inlay & Onlay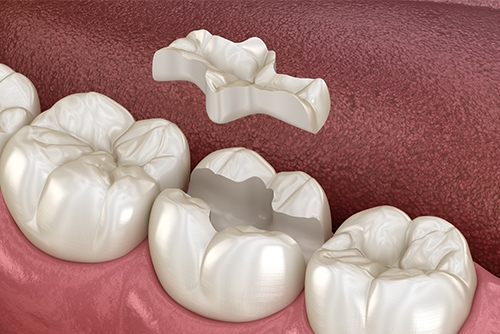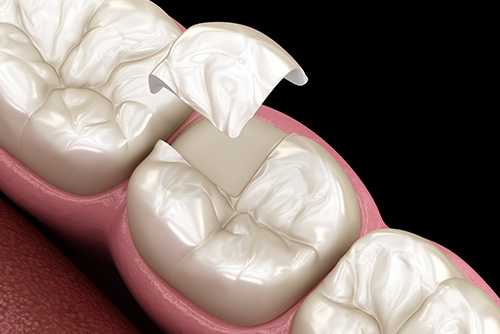 Inlays and Onlays are indirect fillings, which means they are fabricated in a laboratory and cemented onto the patient's tooth. Inlays are made of tooth-colored materials such as ceramic or porcelain or some dental composite. They can be used to restore cavities in the teeth.
Onlays, on the other hand, will be extended to the chewing surface of the back teeth to replace one or more cusps. Onlay filling is also made of tooth-colored materials and will strengthen the tooth. People with mild to moderate tooth decay or damage would be recommended for inlay and onlay.
Space closure in anterior teeth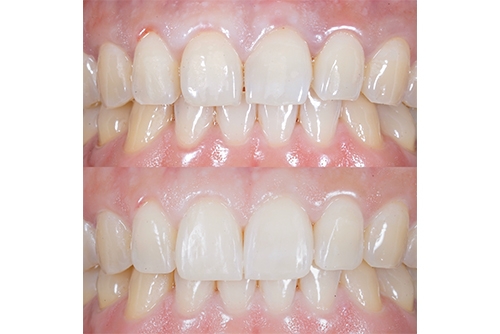 Space closure is one of the most common types of tooth movements performed in dentistry. Interdental spaces occur due to various reasons such as excessive arch length, missing teeth, and other teeth extractions. If the space between the teeth are mild, composite restorations or veneers can be done. In other cases an orthodontic treatment would be the ideal treatment procedure.
Tooth jewellery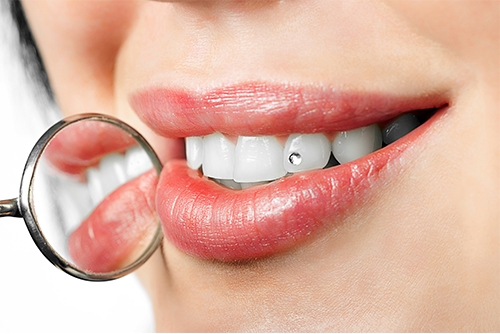 Tooth jewellery involves sticking small jewels onto the teeth with dental cement or paste. There are different jewellery designs, and one can choose what they like. It is essential to keep the area around the tooth jewel clean, or else chances of tooth decay are more. Tooth jewellery is 100% reversible. It is a simple instant makeover, that adds a sparkle to the smile.
With the advanced techniques, the dentist can bring a dramatic difference to an individual's smile and overall oral health.
Authored By : Dr. S. Hemamalathi and Dr. K. S Senthil Kumar