Retrieval of fractured instruments
---
Retrieval of Fractured Instruments
One of the most common complications that endodontists face during the root canal procedure is the fracture of instruments in root canals. Usage of rotary system files for cleaning and shaping of the canals has increased the chances of such mishaps.
The four primary reasons for the fracture of instruments are as follows:
• Presence of curved canals

• Formation of ledges in the canals

• Worn out / fatigued instruments after repeated usage

• Manufacturing defects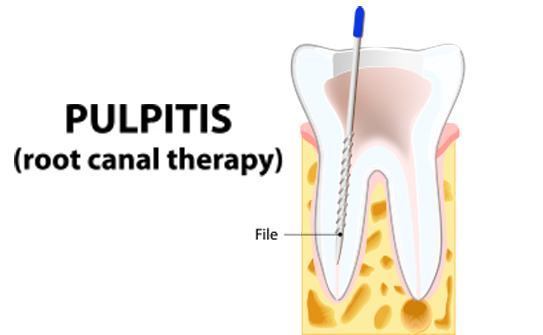 When an instrument is fractured in the canal, first, the endodontist has to decide whether to try and retrieve it or to leave it in the canal. A sterile instrument left within the canal won't create any problem if the dentist can by-pass (go beyond) it and clean till the apex of the root.
If a decision is taken to retrieve the instrument, then the chances of removing a broken instrument successfully from the root canal depend upon the cross-sectional diameter, the position of the instrument, the curvature of the root canal, etc.
If the instrument is located in the coronal or middle 3rd of the root, the chances of retrieval are high compared to that in the apical third. Similarly, if the coronal part of the fractured instrument is above the root curvature, the chances of retrieval are better.
Before starting the procedure for retrieval, radiographs are taken to assess the remaining root dentin and the position of the fractured instrument. Initially, proper access to the instrument is prepared, first using small size hand files and then using Modified GG (Gates Glidden) drills.
Funnel-Shaped access that tapers from the coronal part of the root apically till the head of the instrument is prepared, then a staging platform is created and a microscope in conjunction with ultrasonic techniques (micro-sonic) can be used to loosen the fractured instrument from the root dentin. Once the head of the instrument is visible, specially designed, contra-angled ultrasonic instruments are used to remove a thin layer of root dentin circumferentially around the obstruction (trephination). Eventually, the instrument will unwind and come out of the canal.
The use of a microscope in the retrieval of fractured instruments from the root canals helps in the following:
• Reducing the amount of root dentine that is removed (trephination), thus decreasing the chances of root perforation or root fracture.

• Improving precision and accuracy, thus increasing the chances of a successful instrument retrieval.

• Reduces the number of radiographs that has to be taken to analyse the position of the fractured instrument.

• The decrease in chair side time.
Thus microscopic intervention isn't a luxury but a necessity when it comes to this complex procedure involving the retrieval of fractured instruments in the root canal.
Authored By : Dr. S. Hemamalathi and Dr. K. S Senthil Kumar